Grow Your Energetic Abilities and
Become a Healing Force in the World...
LIVE, IN-PERSON CLASS
Intuitive Energy Healing
Next Jumpstart Foundations is in San Francisco, California!
Develop your healing skills and enrich your personal and professional life.
Schedule a consult if you're interested
PEACE.
LOVE.
HEALING.
Get a weekly newsletter with commentary and great resources about personal development, healing, and spirituality
- directly to your inbox!
SIGN ME UP
Hi there,
Bear McKay here...
... and I'd like to welcome you to the world of energy!
We're all responding to energy, all the time. Once you become consciously aware of energy patterns and flow, you will see how these dynamics impact our relationships, communication style, boundaries, and even physical health.
I've been teaching and practicing energy healing and personal growth for over 15 years. Let me be your guide to understanding and working with energy – it's easier than you think!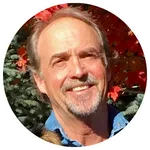 "I use The McKay Method® techniques in everything I do. Whether working hands-on or at a distance, I'm able to effectively help my clients with all their various needs. Working with Bear was a magical experience!"
Bill Turner
"As I evolved, I fine-tuned my intuition as a partner to the intellect. Gratefully, I am utilizing my McKay Method® skills in a practice that blends massage therapy and energy healing sessions."
Gayle Callinan
Subscribe to my weekly newsletter